Quality
Patio Covers


With the Durability and Aesthetics You Need!!!

Sierra Patio Covers has been a leader in the patio cover industry for more than 30 years, providing functional, affordable, durable and beautiful additions to our customer's outdoor living areas.
Patio Cover & Struxure®Pivoting Louver Cover Installation
Ready to create an oasis of cool, comfortable shade right outside your Sacramento home? Let Sierra Patio Covers design and install the perfect patio cover solution that fits your budget, exterior style, and sun blocking needs for the Greater Sacramento Area.
See How Patio Covers Meet Your Lifestyle!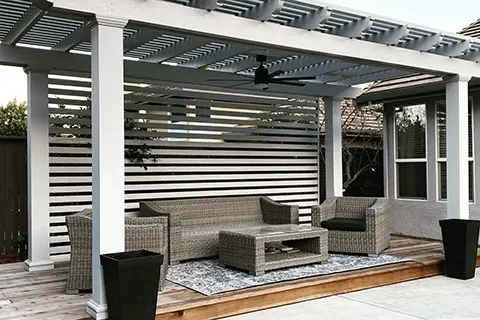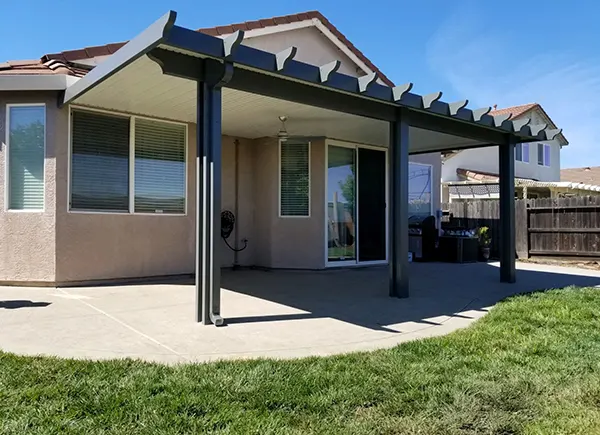 Patio Covers
Weekends are for relaxing our Duralum patio covers are crafted with heavy-gauge aluminum and will never require painting. From Lattice Patio Covers to Solid Patio Covers, we've got you covered!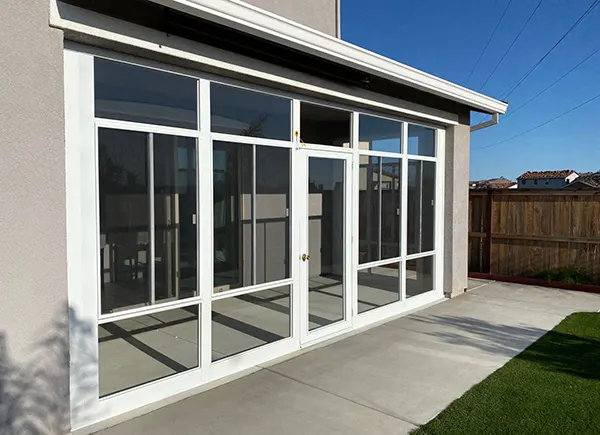 Sunrooms
Not only are sunrooms affordable, the variety of room styles allows you to choose the color, layout and roof style that best compliments the architecture of your home.
Patio Cover Installations
Sierra Patio Covers sees each job as a unique work of art. Sierra Patio Covers works to customize each quote and recommendation to the homeowner or business location. We provide a variety of products ranging from simple backyard makeovers to complex public installations that provide beautiful and functional shade from the sun. If your subdivision or county has strict building codes regarding shade structures, we'll work to meet and exceed every requirement. Sierra Patio Covers is also experienced in designing around the sometimes odd restrictions that homeowner's associations place on outdoor additions like patio cover structures. Whatever the challenge, Sierra Patio Covers can meet it.
Always know what you get!
Just some of the benefits and features of our Struxure Patio Covers
Transferable Lifetime Warranty
American Made
Need to Escape? Make Your Backyard Your Own Resort!
Get started
Peace Of Mind

Limited Lifetime Warranty that is Transferable If you Sell your Home or Business.

Struxure Quality

Extruded Aluminum and Upgraded Powder Coatings Giving You The Most Durability!

Rain Wont Ruin Your Day

Interlocked Channels Form When Our Louvers are Closed Keeping You Dry!

Intentional Flexibility

Our Systems Can be Self Standing or Attach to Your Home or Business!
See what our customers have to say!
Luis and his crew were friendly and respectful when they came to do the install. They did beautiful work and they left the patio cleaner than when it was they arrived. I highly recommend this company.
Custom tailored to our design preferences by Tim, installed in a timely fashion by experienced, detail-oriented workers. We are 100% satisfied! Also best price in the area (we shopped around)!
From the first meeting until the crew finished it was a great experience! The final product was better than we expected or had envisioned! Great service / great outcome! Highly recommend!





35 Years
Sierra Patio Covers is a family-owned and operated business serving our Greater Sacramento customers
Simple and Affordable
With Finance of America Home Improvement.
Need some help in the funding department? We partner with Finance of America Home Improvement to help make your dreams become a reality.
Application Results in Minutes
Application Results in Minutes