Masterful
Patio Cover & Sunroom


Installations!

Spend your free time enjoying the outdoors with a new Patio Cover or Sunroom installed by Sierra Patio Covers.
Premium Sun and Screen Rooms
If you don't mind the summer heat but wish the mild California winters were still a little warmer, try a sun room addition. High quality windows with tough metal frames bring light and warmth into the home all year round. Whether you raise tropical birds or want to try your hand at orchids, a sun room is the ideal place for relaxing with the beauty of nature without heading outdoors. Additionally, a few curtains or blinds quickly transform the space into an extra guest room or office as well.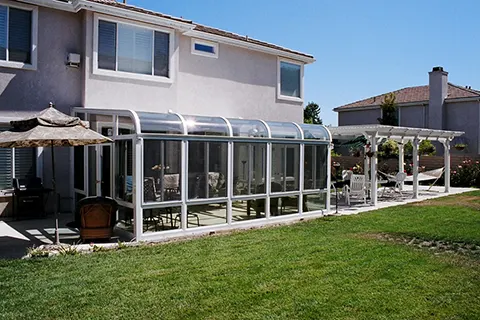 Sun Rooms
Not only are sunrooms affordable, the variety of room styles allows you to choose the color, layout and roof style that best compliments the architecture of your home.
Have An Idea?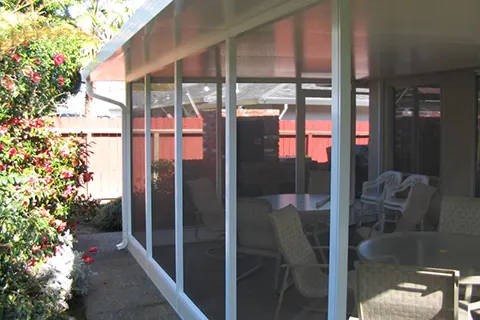 Screen Rooms
provides the shade of a solid patio cover with the added protection from insects. It allows total air flow in the room through our many different screen options keeping the room cool and comfortable during the warm spring, summer and fall months.
Need Financing?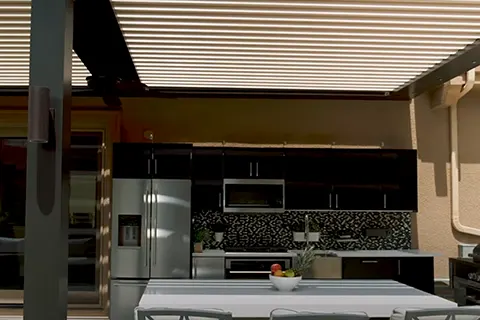 Struxure Louver Systems
Pivoting Louver Systems are a great way to provide shade for your patio while being able to adjust the amount of light and water that comes in during the day.
Get A Quote
Quality Patio Covers in the Sacramento Area
Aluminum patio covers are durable and visually appealing. They do not rot or require annual painting. Single layer designs are lightweight and easy to install, while double-skinned structures stay cooler and accommodate a variety of upgrades like misting nozzles. Lattice and slat patio covers also work great as supports for other types of patio covers when you want a little less sunlight bearing down on you.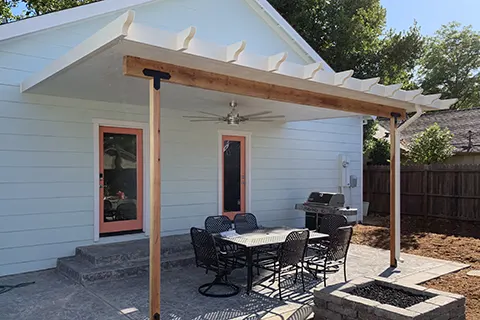 Solid Patio Covers
Consider a single skin patio cover, or choose the popular double skinned insulated structure that greatly reduces heat build-up and can accommodate electrical raceways for outlets, fans, lights and cooling misters.
Get a Quote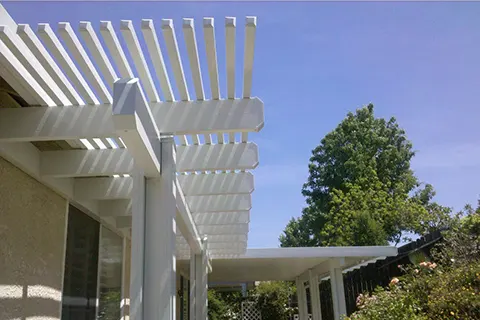 Combination Patio Cover
Combine our popular lattice with a solid cover that will enable you to lounge in total summer shade while your plants get the sun they need.
Call For More Info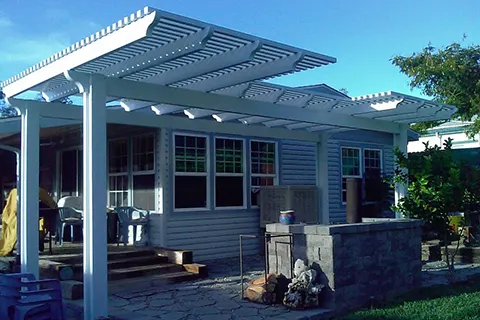 Lattice Patio Covers
Grand. Simple. Classic. Beam and rafters help define your lattice's overall tone and impact. With four different options (Corbel, Miter, Scallop and Bevel), an enormous range of dramatic design possibilities open up.
View Our Specials
Custom Patio Cover Designs
Don't settle for the same old boring patio cover. Get a patio cover you love that fits your Sacramento area life style!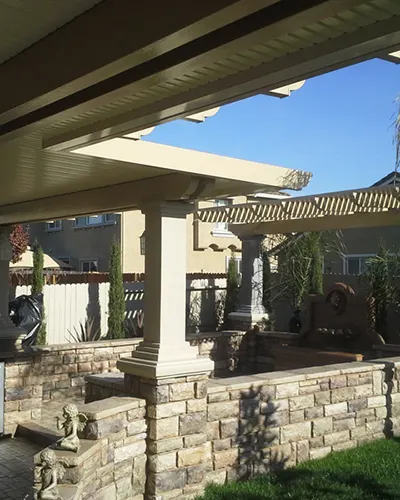 Patio Covers
Solid Patio Covers
Consider a "single skin" patio cover, or choose the popular "double skinned" insulated structure that greatly reduces heat build-up and can accommodate electrical raceways for outlets, fans, lights and cooling "misters".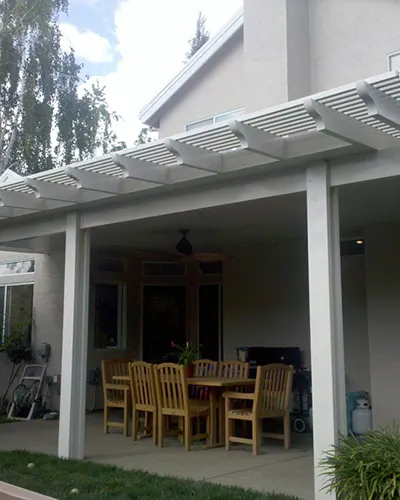 Patio Covers
Lattice Patio Covers
Crafted of durable aluminum and embossed with a wood texture finish, Duralum Products Lattice is virtually maintenance free! No painting. No cracking. No splinters. No insect damage. As a result, it will be beautiful from the moment it is installed and remain that way for years to come.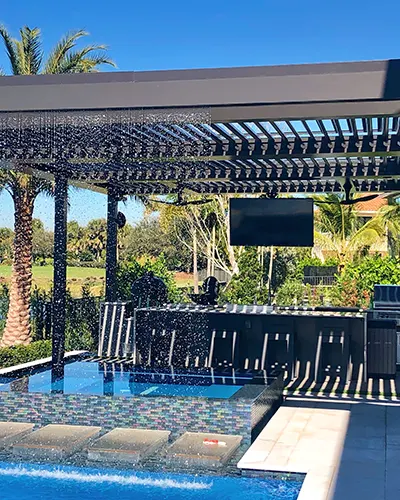 Patio Covers
Pivoting & Sliding Louvers
With pivoting louvers you are able to control the amount of sun that you want coming in to your space while still providing the perfect amount of breeze and ventilation